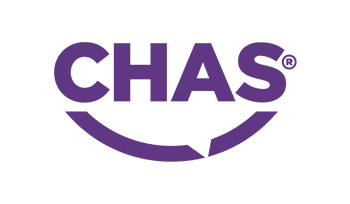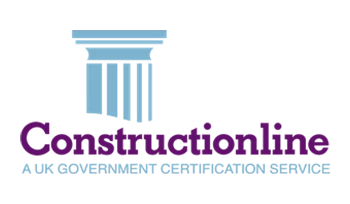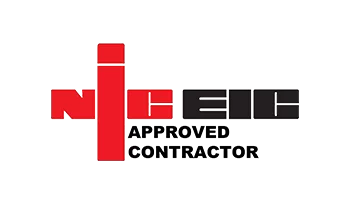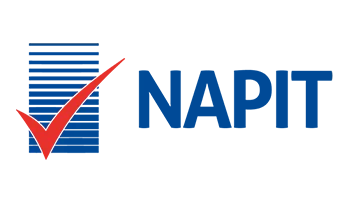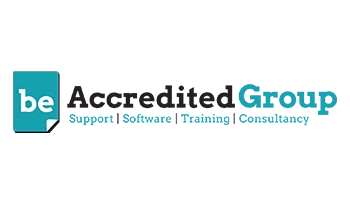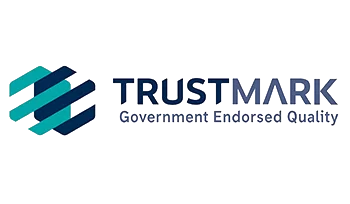 BOOK YOUR LONDON DOMESTIC EICR TEST TODAY
We are the EICR specialists offering our service across London and surrounding areas. Our EICRs are available to all types of clients ranging from landlords to homeowners and business owners.

| Property Size | Prices From |
| --- | --- |
| Studio | £80 |
| 1 Bedroom | £90 |
| 2 Bedroom | £100 |
| 3 Bedroom | £110 |
| 4 Bedroom | £120 |
| 5 Bedroom | £130 |
| 6 Bedroom | £140 |
Prices exclude VAT.

Valid for 5 years

Express certificate available

Rated Excellent on Trustpilot and Google

Weekend appointments and online booking available

Inspection of fixed wiring (sockets, switches, consumer units, cabling)

Any defects explained and a no-obligation repair quote provided

Inspectors with minimum 15 years' experience

BS7671 EICR (Electrical Installation Condition Report)

Suitable for landlords, local authorities, building control, insurance companies and home owners
What's Included In The Price:

Up to 8 circuits. Additional circuits are charged at £15 each plus VAT

Automatic quotation for any remedial work

£5 million public liability insurance

Free cancellation up to 72 hours ahead of your appointment

Free Satisfactory EICR following remedial work

Smoke Detection survey
What's Not Included In The Price:

Parking and Congestion charges

Any repairs/remedial work

Appliance testing/PAT testing (From £49.95+VAT)

Fire alarm testing or emergency light testing (From £149+VAT)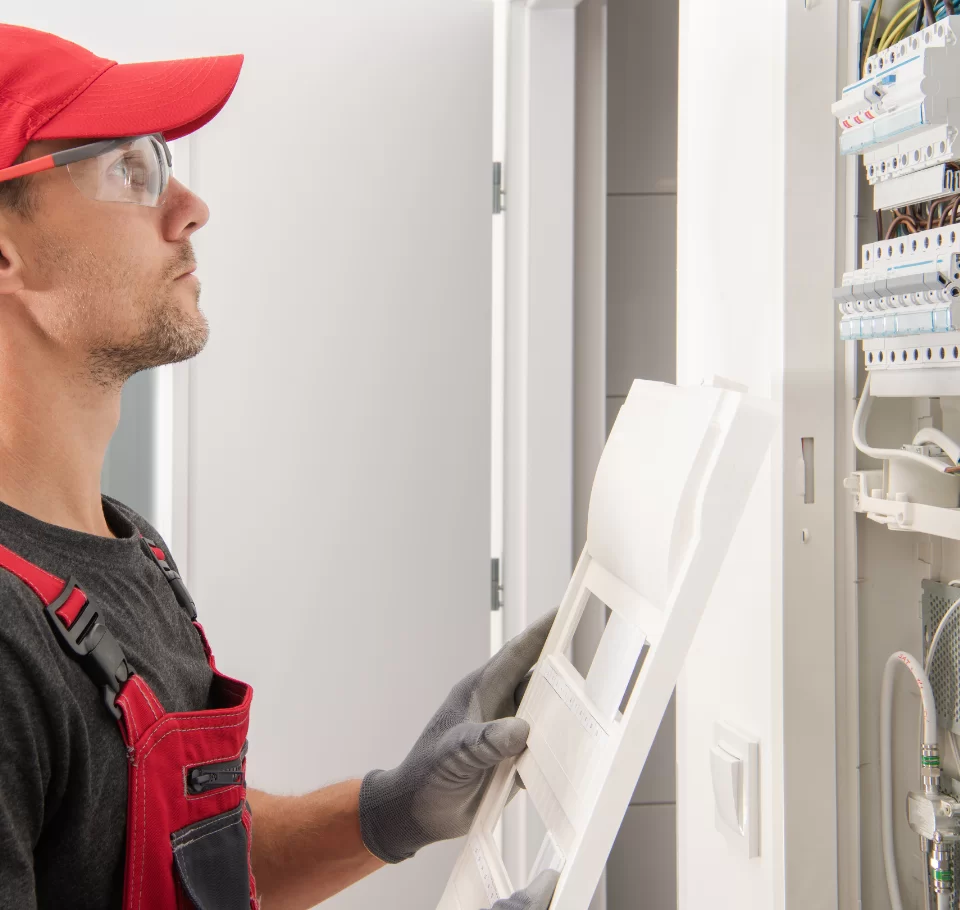 Book your London Domestic EICR Test Today
We are the EICR specialists offering our service across London and surrounding areas. Our EICRs are available to all types of clients ranging from landlords to homeowners and business owners.

Domestic London EICR Pricelist
| Property Size | Prices From |
| --- | --- |
| Studio | £80 |
| 1 Bedroom | £90 |
| 2 Bedroom | £100 |
| 3 Bedroom | £110 |
| 4 Bedroom | £120 |
| 5 Bedroom | £130 |
| 6 Bedroom | £140 |
Price exclude VAT.
GET STARTED TODAY
EICR certificates in London
An Electrical Installation Condition Report (EICR) is vital for homeowners, landlords and building managers across the UK. These reports ensure that your property is safe, that all new electrical installations are fitted correctly, and that relevant electrical safety regulations are met.
At Hexo Electrical Inspection and Testing Services, we specialise in EICRs for both residential premises and commercial properties. We work hard to ensure the person conducting your electrical report is a qualified and competent person with the skills needed to check any electrical system and conduct further investigative work if required.
We support clients across London and can check existing installations and an older edition of the wiring, as well as new wiring and electrical work. Our staff are experts in their field and understand the importance of electrical safety for household and commercial electrical installations. Getting a periodic inspection is crucial to ensure that your property remains electrically safe.
What different types of EICRs are available?
At Hexo, we provide electrical testing services on all types of properties, including commercial EICRs and domestic EICRs, to help ensure electrical safety standards are met by issuing our EICR report, which is an assessment of the electrical condition.
There are two main types of EICR that you can choose from, including:
A Visual Condition Report: A visual inspection of the electrical system but not a full inspection- this is only suitable if your installations were inspected recently and just need a brief check
A Periodic Inspection Report or EICR: More comprehensive than a visual inspection, this is a full review carried out by a qualified electrician, who can assess the installation and also electrical appliances, wiring and outlets and highlight any danger present
A fixed electrical installation does deteriorate over the years, so it's important to maintain it to a safe standard by repairing wear and tear regularly. Additionally, the national electrical regulations update over time to account for new safety practices and standards. As such, getting the electrics inspected by a competent person, whether at your only or main residence in London, or other properties in your portfolio, is crucial.
What is an EICR Certificate?
An EICR certificate is a written confirmation of the inspection work carried out and the recommendations made by the inspector.
These certificates can be used to highlight the safety of your property to a prospective tenant or to show your compliance with relevant safety laws. Regulations require landlords and property managers to undertake electrical safety checks regularly to ensure that the latest edition of the wiring is deemed satisfactory and safe.
Uses of an EICR certificate in London
An electrical safety certificate (EICR) is a thorough inspection that will identify any defects and regulatory non-compliances with the electrical installation to enable the rectification of the installation to a safe standard.
Keeping electrical installations in a safe condition is an essential part of building maintenance as it helps to reduce the danger to your property, staff, or tenants.
What does an EICR certificate look like?
An EICR in London is usually issued as an electronic document in PDF format, and must consist of a specific selection of information to be valid. The EICR consists of at least 7 pages but can range up to hundreds of pages in length.
Commercial EICRs usually have more pages than Domestic EICRs, as additional pages are needed to show the circuit details and circuit test results for the higher number of circuits that commercial properties have.
Reliable Service with 100% Satisfaction
It's always perplexing to find services online and pick the right one, regardless of reviews. I can vouch for Hexo, who was professional and timely from the day of my first enquiry, very patient and helpful working around my difficult schedule. They had a long and difficult task to do with a 3 phase board, managed to have all the spare parts with them, and their team executed in a timely way, with patience and kindness. I definitely recommend them!
Very efficient and responsive team. Pleased to have chosen Hexo to do our testing and remedial electrical work in our flat.
Great professional, efficient service. The engineer was very knowledgeable and explained what he was doing and why. The administration too was first rate. Very happy to recommend HEXO and use them again.
Very fast response to my request for an EICR, and very good quality workmanship in carrying out necessary remedial works.
Thank you for a great service. We had a list of jobs All the jobs listed completed speedily and to spec. Will be going back to get the lights fitted with them Highly recommended. Without hesitation Friendly professional service, wasn't over bearing or adding on bits
Hexo was very good and efficient . I needed EICR for one of my properties. Hexo was able to rectify all required works and complete in timely manor at competitive rate . Work completed to high standard and satisfactory certificate provided upon completion of works. I can highly recommend them for all electrical works. Max was particularly helpful and communicative.
I hired Hexo to complete a simple EICR job and quickly through their incredibly thorough engineer found I had some serious electrical floors around my property. The engineer was superb, explained all the work clearly and was very efficient. I also found the booking process / administration highly efficient and informative when I had questions. A very impressive experience and job well done
What is the purpose of an electrical certificate?
The purpose of an electrical certificate is to demonstrate that a fixed electrical installation in any London property is safe to use. If you're a private landlord or you run a business, then you are legally required to ensure your property has a Satisfactory EICR in place so that you can prove the fixed electrical installation is safe and fit for use.
Who Pays For An EICR?
An EICR report is paid for by the owner of the property. For council properties, the local housing authority covers the cost of the electrical installation condition reports needed. If the property is a private rental and not owned by a local authority, then the landlord pays for it. For commercial properties, the freehold owner or building manager or leaseholder is responsible for paying for the electrical safety report.
At Hexo Electrical Testing, we provide electrical certificates to cafés and schools, warehouses, apartments, and office blocks, as well as many other types of commercial and domestic properties. Our EICR London service helps ensure the safety of the users of the property and compliance for its owners. Our prices are competitive and clear, so all our customers know they're getting the best possible value.
Book EICR Now
How Long Is An Electrical Installation Condition Report Valid?
An electrical safety certificate from an EICR is valid for 5 years. Older certificates might state that they're valid for 10 years, but new rules mean that any electrical installation condition report conducted over 5 years ago needs to be redone. For some higher risk properties the validity is less than five years. So, book your next inspection promptly to ensure your property is safe and compliant.
Why Does My Property Need An EICR?
By law, businesses and landlords are required to carry out an EICR inspection on their properties to ensure that the building's electrics are safe to use. As such, the inspection is sometimes known as a landlord safety test.
Conducting regular electrical safety checks ensures that your property is safe and offers many business benefits as well, as detailed below.
Ensures the safety of tenants and staff
For many buildings, an electrical test certificate is required by law. This is because an EICR can ensure the safety of tenants, staff and visitors to the building. It can reduce the chances of electrical fires, which can cause major damage to your property and potential harm to any existing tenant or visitor.
Once a building has passed an EICR inspection from a qualified person, this guarantees that the electrics are safe to use, therefore reducing the risk of electrical hazards, an electric fire or an electric shock.
Compliance with existing regulations
It is essential to comply with all regulations when managing a commercial property in London, looking after rental properties, or even just owning a home in the city.
Many of the capital's properties are older structures which have been re-wired to meet the needs of modern homeowners and tenants.
Passing an EICR also demonstrates that the landlord or business owner is compliant with the following regulations in regard to their fixed electrical installations:
The Health and Safety at Work Act 1974
The Electricity at Work Regulations 1989
The Electrical Safety Standards in the Private Rented Sector (England) Regulations 2020.
Legal Immunity
If there were to be an electrical fire or incident within your property, an up-to-date EICR undertaken by an experienced electrical engineer indicates that you took the appropriate measures to ensure the property's electrical installations were safe.
Even in the unfortunate event of an electrical incident, an up-to-date EICR is the best way to prove that you did not neglect your responsibility as a landlord or business owner.
Insurance coverage
If there is an electrical fault and you do have an up-to-date EICR, it will be easier to be exonerated from blame and make an insurance claim.
Many insurance providers will require that your electrical systems are tested regularly by a qualified engineer. An electrical installation condition report can also show that you've taken every possible precaution, including checking against the latest edition of the regulations, installation of residual current devices and other electrical safety solutions.
If you need to claim damages after an electrical fire or incident, the best way to ensure that you'll be properly compensated is to ensure that your electrical systems are routinely inspected – this often means a regular EICR test.
Energy efficiency
Surprisingly, an EICR can also help you save energy and help your property become more eco-friendly.
If your property undergoes an EICR check, then potential improvements and weaknesses will be flagged up, which will allow you to make more energy-efficient improvements in the future.
More cost-effective
If you choose to follow the EICR guidance and reduce your property's carbon footprint, you will also reduce energy consumption. This will be reflected in your energy bill prices.
An EICR report in London will also flag up any potential problems your wiring may have, ensuring that you can get electrical problems fixed quickly – saving you lots of money in the long run.
Book EICR Now
What happens when my electrical system is not tested? 
If you are a business owner or a landlord, then you are legally responsible for the safety of your staff, your customers and your tenants.
If your electrical wiring has not been tested and you do not have an up-to-date electrical test certificate, you run the risk of being charged with negligence in the event of a fault or an incident.
What happens if I haven't got an up-to-date EICR?
If you claim that you didn't know about the state of your electrical systems, this will not get you acquitted. If found guilty of not complying with safety standards, you could be fined up to £30,000.
If there is an electrical fault and you do have an up-to-date EICR, it will be easier to win an insurance claim.
Unfortunately, if there is an electrical fault and you haven't had your electrical systems checked, it will be much harder to receive win your claim, and you may be looking at paying legal fines and fees too.

Book EICR Now
What type of London electrical certificate do I need?
There are three types of fixed electrical certificates that we offer in London. These are:
Depending upon the type of client you are, you may have slightly different reasons for obtaining a London Electrical certificate, such as:
Homeowners' electrical certificates
When making a significant investment in purchasing a property, it's important you are aware of all the facts. Whether you are a first-time buyer or buying a second home, it's a sensible approach to check the condition of the electrics.
A re-wiring job could be very expensive if needed, and armed with information about the state of the electrical condition, you can negotiate with the seller.
As a property purchaser, you need either our Domestic EICR service or our enhanced Homebuyers Electrical Report depending on your approach. We are also happy to work on behalf of the vendor.
Owner-occupied home electrical certificates
Occupying your own home can be very rewarding, but it does come with greater responsibilities around ensuring it's a safe place to live. Electrical safety is paramount for reducing the risk of fire and electrical shock in the home, and it gives important peace of mind that everything is working ok.
Engaging a specialist electrical testing company to carry out a regular 5-year electrical inspection will mean you're far less likely to experience electrical faults or dangerous events.
Our Domestic EICR service is ideal for owner-occupied properties.
Landlords' electrical certificates
It is a legal and regulatory requirement for landlords in London and across England to obtain a Satisfactory EICR every 5 years for each of their rental properties.
Without one, the landlord can be prosecuted and fined up to £30,000. A Satisfactory landlord EICR electrical certificate will prove that the fixed electrical installation in the rental property is compliant.
Our Domestic EICR service is perfect for landlords in London. We can complete remedial work quickly and efficiently, and always within the 28-day time limit of the government regulations.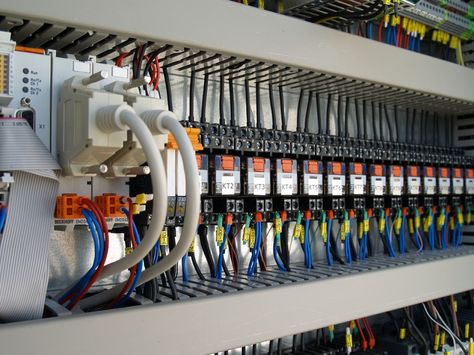 Electrical certificates for housing associations and councils
Housing associations and councils are required by law to ensure their properties are safe and compliant with London safety standards. An independent social housing EICR will provide an assessment of the electrical condition in the property and highlight any remedial works that may be needed.
Our Domestic EICR service is well suited to the needs of housing associations and local authorities.
Book EICR Now
Commercial EICR certificates in London
Commercial EICR certificates in London are essential for business owners. It is a legal requirement to comply with the Electricity at Work Regulations 1989, and regular EICR inspection is part of achieving this legal compliance.
Most insurance companies require a Satisfactory EICR as a condition of providing building insurance or paying out in the event of a claim.
It's important to make sure that the fixed electrical installation in your premises is safe and operating properly – not only to keep your staff safe, but to reduce business downtime should a fault occur.
Our Commercial EICR service meets the requirement for business owners and managers

Book EICR Now
What is involved in an EICR in London?
The EICR inspection will be undertaken by one of our qualified electrical inspectors and will cover everything from distribution boards, light fittings, wiring systems, and cables to sockets and switches.
The electrical circuits will undergo a range of visual inspections and electrical tests to enable the inspector to determine the condition of the installation. We will inspect and test the electrical installation in accordance with BS7671, the national standard for electrical installations.
Once the EICR inspector has completed the inspection, the EICR report will be compiled, quality checked, and submitted to the client. Any defective electrical work will be reported, and we can also send a quotation for any further remedial work that is required at the same time as our EICR submission.
EICR certificate London observation codes
During the EICR inspection, our inspector will identify any electrical defects and provide observation codes for each one. Any number of C1s, C2s, or FIs will make the certificate Unsatisfactory/Fail.
The EICR defect codes range in severity as follows:
Code C1
This is the most severe observation code, and it means that danger is present. There is an immediate threat to the integrity of the building and/or the safety of those inside, so immediate action is required.
Code C2
This observation code means there is a potentially dangerous defect with your installation, and urgent remedial work is needed.
Code C3
This is a lower-level code, and it's defined as 'Improvement Recommended'. This generally means a regulatory non-compliance has been identified and that part of the installation would benefit from improvement.
Code FI
Finally, the FI code highlights that further investigation is required. This means that our inspector has found something that needs to be looked at in more depth.
Book EICR Now
What happens after an EICR certificate in London?
If any defects are present on your London EICR certificate, then we can carry out remedial electrical work to repair these as quickly and efficiently as possible.
If there are no defects present and your EICR is Satisfactory, then you don't need to do anything further. You may wish to instruct us to complete any C3 recommendations to make your installation fully compliant with the latest regulations.
When can a London EICR be carried out?
We can complete your EICR check and remedial works at a time that suits you and your business. This includes weekend and evening appointments so that you can limit disruption and business downtime.
What happens after the remedial work?
Once the remedial works have been completed following the EICR test in London, we will issue certification for each repair and also a new Satisfactory EICR for the installation dated the date of the inspection.
All our remedial work comes with a 12-month guarantee on parts and labour.
Is an electrical certificate a legal requirement?
You might be wondering if an electrical certificate is required by law. Well, as of June 2020, Government regulations made it mandatory for landlords within the private rental sector to ensure their electrical installations are tested every five years.
Business owners must ensure their properties' electrical installations are compliant with BS7671 to ensure compliance with the Electricity at Work Regulations 1989, and a Satisfactory EICR is the method for achieving this. In most cases, business property insurance will also require a Satisfactory EICR.
Book EICR Now
How much does an EICR cost?
So, how much does an EICR cost? Well, for homeowners and landlords, Domestic EICR certificate prices are based on property size, whereas for business owners Commercial EICR prices depend on the number of circuits within the premises.
At Hexo, we're transparent about our EICR certificate London prices, so you'll never have an overrun on cost.
Our Domestic EICRs start at £80+VAT, and our Commercial EICRs start at £149+VAT. For more information about EICR certificate London prices, you can read this article about EICR costs.
Electrical safety certificate London prices
Visit our prices page for a full breakdown of EICR London costs, as well as PAT testing prices and fixed wire testing costs.
If you're unsure about electrical certificate costs, or have unique needs, you can contact us to obtain a bespoke quote.
| | | | |
| --- | --- | --- | --- |
| Type | Weekday 8am-5pm | Weekday Evening 5pm-10pm | Weekend 8am-6pm |
| Studio | £80 | £110 | £80 |
| One bedroom property | £90 | £120 | £90 |
| Two bedroom property | £100 | £130 | £100 |
| Three bedroom property | £110 | £140 | £110 |
| Four bedroom property | £120 | £150 | £120 |
| Five bedroom property | £130 | £160 | £130 |
| Six bedroom property | £140 | £170 | £140 |
*All prices are excluding VAT. These EICR report costs are for up to eight circuits in one property. Additional circuits, over eight, will be charged at £15.00 each plus VAT.
Parking fees and the congestion charge (if applicable) will be charged after the inspection.
Who can carry out an EICR in London?
So, who can carry out an EICR in London and provide an electrical safety certificate? The answer is that an electrical safety certificate must be completed by a qualified and approved electrical inspector.
They need to be a qualified electrician and an experienced electrical engineer to understand the wiring regulations, current electrical safety standards and potential danger present in modern electrical equipment.
As EICR London specialists, all our inspectors are qualified, approved, and have over 10 years of experience. We are registered with NAPIT and NICEIC as an approved company for conducting electrical inspections and have adequate insurance, so you know you're in safe hands with Hexo.
How long does an EICR take?
An EICR in London will typically last between 1-4 hours depending on the size of the property and its electrical system, the accessibility of the electrical systems and the amount of circuits in the property.
What are the potential results of an EICR?
After the electrical inspection is over, our electrical inspector will explain the result of the EICR test, and we will send you the EICR certificate by email.
This written confirmation of the electrical safety of your property will not only detail whether your electrical system has passed the EICR, but it will also list any remedial work required and inform you of the current condition of your electrical wiring.
An EICR will specify any deterioration, damages and defects to your electrical installation, which could be putting those who reside in your property at risk.
Book EICR Now
Why choose Hexo for your EICR testing?
At Hexo, we offer domestic and commercial EICR testing in London and the South East, working with landlords, homeowners, and businesses to ensure compliance.
With our speedy remedial electrical work across London and fast certificate turnaround times, you can sit back and let us take care of your electrical installation.
Some of the benefits of our Electrical Installation Condition Report service include:
Quick & Easy Online Booking System
Competitive, Clear, Fixed Prices
Automatic Quotation for any Required Remedial Work
Fast Certificate Turnaround (Express Available)
No Penalty Cancellations up to 72 Hours Ahead
Free Satisfactory EICR after Remedials
£5 Million Public Liability Insurance
Experienced, NAPIT and NICEIC Approved Inspectors
Covid-19 Safe and Secure
PAT Testing Available At The Booking Stage
Discounts Available For Multiple Properties
Electrical Installation Condition Reports in London
As EICR London specialists, we can handle your Electrical Installation Condition Report in all parts of London regardless of the building type.
If any defects with your electrical installation are found, then we can carry out remedial work in a timely manner at a time that suits you and your business to minimise disruption.
Book an EICR London
We offer an easy-to-use online booking system for Domestic EICRs and Homebuyers' Electrical Reports in London. For Commercial EICRs, please request a quote. You can check out our prices page for an overview of all our EICR prices in London and the South East.
For questions about our EICR London services or enquiries about bespoke requirements and how to keep up to date with relevant electrical safety standards, get in touch with us by emailing info@hexoelectricaltesting.co.uk, or calling 0207 315 4151.
Book EICR Now
Frequently Asked Questions (FAQs)