The importance of a House Electrical Test
There are many things to consider before buying a new home, and some home buyers might overlook the importance of a Home Buyer's Electrical Report. But whether you're buying or selling, Home Buyers Electrical Reports, or electrical installation condition reports (EICR), can bring peace of mind to negotiations.
House electrical tests in London and the UK are about avoiding a potentially costly leap of faith with electrical condition and safety. Having an electrical safety certificate when selling a house helps to ensure that your buyer will be happy with the state of the property.
Buying a house is a significant investment, so whether it be a home to live in, or an investment property, there are certain considerations that should be taken into account to ensure that the property is a sound purchase and you're aware of all the facts.
Enhanced Reports for Homebuyers
Quick & Easy Online Booking System
Full Insight into Electrical Condition before you Buy
Free Consultation and Advice
Competitive, Clear, Fixed Prices
Automatic Quotation for any Required Remedial Work
Fast Certificate Turnaround (Express Available)
No Penalty Cancellations up to 72 Hours Ahead
£5 Million Public Liability Insurance
Experienced, NAPIT Approved Inspectors
We Can Contact the Vendor or Agent
Reliable Service with 100% Satisfaction
It's always perplexing to find services online and pick the right one, regardless of reviews. I can vouch for Hexo, who was professional and timely from the day of my first enquiry, very patient and helpful working around my difficult schedule. They had a long and difficult task to do with a 3 phase board, managed to have all the spare parts with them, and their team executed in a timely way, with patience and kindness. I definitely recommend them!
Very efficient and responsive team. Pleased to have chosen Hexo to do our testing and remedial electrical work in our flat.
Great professional, efficient service. The engineer was very knowledgeable and explained what he was doing and why. The administration too was first rate. Very happy to recommend HEXO and use them again.
Very fast response to my request for an EICR, and very good quality workmanship in carrying out necessary remedial works.
Thank you for a great service. We had a list of jobs All the jobs listed completed speedily and to spec. Will be going back to get the lights fitted with them Highly recommended. Without hesitation Friendly professional service, wasn't over bearing or adding on bits
Hexo was very good and efficient . I needed EICR for one of my properties. Hexo was able to rectify all required works and complete in timely manor at competitive rate . Work completed to high standard and satisfactory certificate provided upon completion of works. I can highly recommend them for all electrical works. Max was particularly helpful and communicative.
I hired Hexo to complete a simple EICR job and quickly through their incredibly thorough engineer found I had some serious electrical floors around my property. The engineer was superb, explained all the work clearly and was very efficient. I also found the booking process / administration highly efficient and informative when I had questions. A very impressive experience and job well done
Types of electrical report suitable for a property purchase
Standard domestic Electrical Installation Condition Report or EICR:
This is a standard domestic Electrical Installation Condition Report, or EICR, which will highlight any faults /defects with the electrical installation and their severity. 
We will also provide a quotation for any remedial work that is required or recommended, and our quotation can be used in negotiations.
Prices for our EICRs in London and throughout the Southeast can be found on a EICR certificate price table here and it's easy to book online.
Home Buyers Electrical Report:
A Home Buyers Electrical Report includes a standard Domestic Electrical Installation Condition Report (EICR), as well as a more in-depth check of the sockets, switches, and other fittings in the property. It also includes a detailed written electrical inspector's report on the condition of the electrical installation in the property.
Evaluation of the capacity for extension

Recommendations on smoke and heat detection

Summary of the findings on wiring condition 

Electrical supply for induction hob
Findings on sockets/fittings

Electrical Fire Safety issues

Detailed quotation for the remedial works
So, no matter which option you choose, ensure you arrange a house electrical check before buying a new home.
Getting an electrical safety certificate when selling a house
Don't forget, obtaining an electrical safety certificate when selling a house is also very important and can increase your chances of selling at the asking price.
Prices for our Homebuyers Electrical Reports can be found on our homebuyers electrical pricing page and it's easy to book online.
How can electrics affect the value of a property?
The electrical condition will have a large bearing on the value of the property and can even put some homebuyers off completely. Therefore, obtaining an electrical report when selling a house is vital.
If defects are found, then as the vendor you could have these rectified to make the electrical condition satisfactory and help a smooth sale.
Buy-to-let house electrical test
If the property is being purchased as a buy-to-let investment, then a Satisfactory (passed) EICR certificate is a legal requirement for a tenancy, your letting agent will require a copy of your EICR before your tenants can move in.
So, it makes sense to get your ducks in a row with electrical safety and compliance when purchasing a new property if you're a property investor.
If there is a great deal of work to do before the property can become habitable, it will deter those who are unable or unwilling to complete it as a project. 
What will a Home Buyers Electrical Report do?
Provide buyers with a true picture of the status of the electrics in the house, so they can make an informed decision

Reveal whether the house needs any major electrical remedial works. This should be disclosed in the buying process and factored into the price

Highlight the need for a re-wiring job. These can cost new owners thousands, so could it be taken off the asking price.
What is a Homebuyers Electrical Report?
You might be asking "why does my property need a Homebuyers Electrical Report?". Well, home electrical tests, or EICRs, or Home Buyer's Electrical Reports, go much further than local searches and surveys of the structure and building works.
Sometimes having an electrical check before buying a house is overlooked, but in recent times the condition of the electrical installation has become a crucial focus element in the purchase of a property. 
Some building surveys will recommend a full electrical survey, but even if yours doesn't, we believe it's critical. From a safety point of view, having an electrical check when buying a house gives peace of mind
Do I need an electrical safety certificate when selling a house?
You might be wondering if you need an electrical safety certificate when selling a house. Well, if the property is in a significant state of disrepair, which could include damaged or poorly-maintained electrics, the mortgage lender might not provide a loan to your buyers.
Also, it is becoming more common for solicitors to require a Satisfactory EICR when conveyancing a property sale. This is because rental properties are now legally required to have a Satisfactory EICR, and the general awareness of electrical safety is increasing.
Reasons to have an electrical safety certificate when selling a house:
An

EICR

or Home Buyers Electrical Report is just as important as a gas check, and in safety terms far more important than an EPC.

A huge proportion of house fires are caused by electrics and as such, there are health and safety risks for the people who might be resident, and a financial risk for the building itself.

As a result, insurance might be difficult to secure or might be invalidated.

A Home Buyers Electrical Inspection can save lives.

Have you made any alterations to the electrics in your home? If so, a test may be needed.

Every key area of the house should be reviewed before a sale or purchase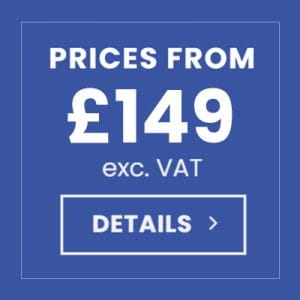 Do I need an electrical check before buying a house?
It is of course entirely at the buyer's discretion whether to require an inspection and report on the electrical installation of the property they are intending to buy.
Some circumstances such as buying a house at auction or buying a new build house might negate the requirement for a home electrical survey.
However, in most cases it is strongly advised to have a specialist company like Hexo Electrical Testing carry out the house electrical check before buying your new home.
What will happen after a house electrical check?
Our homebuyers electrical report will highlight any defects with the electrical installation as well as summarising the condition and age of the installation. If defects are found, we will code these by severity and provide an itemised quotation for the rectification of all defects.
We will also provide formal recommendations for improvements to the electrical installation in accordance with the latest electrical regulations, and a quotation for these recommendations will be sent with the report.
You are welcome to use our quotation and homebuyers electrical report in your negotiations with the vendor.
Sellers and buyers
As a seller, you could have any required electrical work completed before exchanging, or you could pass the report and quotation on to the prospective buyer to provide clarity around the electrics.
If you are the buyer, you will get a quotation for the cost of any electrical remedial works required and you can use this as part of your price negotiations.
You may ask the vendor to instruct us to carry out the remedial works before exchanging contracts, or you may ask for a discount against the price of the property to offset against instructing us to do the repairs once you have the keys.
What will your Home Buyers Electrical Test reveal? 
Your homebuyers electrical test, which will either be a Domestic Electrical Installation Condition Report (EICR), or a Home Buyers Electrical Report depending on which you choose, will reveal the true state of all the fixed electrical systems within the property.
Everything from the fuse board, wiring, sockets, and lights will be inspected during the homebuyers electrical check. 
Any defects found will be coded according to severity and highlighted on the report along with a quotation for remedial works to make the property safe and compliant.
Are fittings fire-rated where they need to be?

Are fittings correctly specified for bathrooms and shower rooms?

Is re-wiring needed? 

Is a new fuse box or consumer unit required? 

Is adequate earthing in place?
RCD protection satisfactory?

Is there adequate heat and smoke detection in place?

Condition of sockets and switches?

Condition of the wiring within the wall and floors?
What does a Homebuyers Electrical Report involve?
A homebuyer's electrical report consists of a series of inspections and dead and live electrical tests. Each step forms part of a useful electrical safety check when buying a house.
Our experienced electrical inspectors will carry out your EICR, and then look in more detail and provide a written statement if you have opted for the Homebuyers electrical report.
If you are planning extensive works to the house after purchase, the homebuyer's electrical report will give you a clear indication as to whether the electrics will support your planned works.
Electrical safety checks in private rented homes
If you are planning to buy the property to rent out in London or anywhere in England, then you must have a Satisfactory EICR for the property. Our homebuyer's electrical report encompasses an EICR so you will know if any remedial work is required or not before buying the property.
How long does a Home Buyers Electrical Report take?
If you're asking yourself "how long does a home buyers electrical report take?", we typically advise that the inspection and test takes between one and four hours.
The time required for an electrical safety check when buying a house depends on the size and condition of the property, as well as the number of circuits that need to be tested. The report comes out within 5 working days or can be ordered as express for the next working day.
How much is a Homebuyers Electrical Report?
So how much will a Homebuyers Electrical Report cost? Well, at Hexo Electrical Testing we believe in being clear about pricing. Our standard EICR prices can be viewed online, as can our full homebuyer's electrical report prices.
The cost of an EICR is based on the size of the property and the number of electrical circuits within it, and are the same wherever you are in London and the South East.
You will receive an EICR that can be sent to your bank or mortgage lender, solicitor, and estate agent. It can also be used in the negotiations process.
How we can help
Whichever side of the sale you're on, Hexo Electrical Testing can assist you with a comprehensive review of the property's electrical condition and safety.
With our electrical testing services available in London and across the South East, we can advise you of how in-depth the review needs to be, conduct the inspection, and complete the report.
After a house electrical test, we can also complete any necessary remedial work to give you complete peace of mind. Get in touch with us about getting an electrical safety check when buying a house and we'll be happy to help.
To find out more, get in touch with us by emailing info@hexoelectricaltesting.co.uk, or calling 0207 315 4151. It's also easy to make a booking.