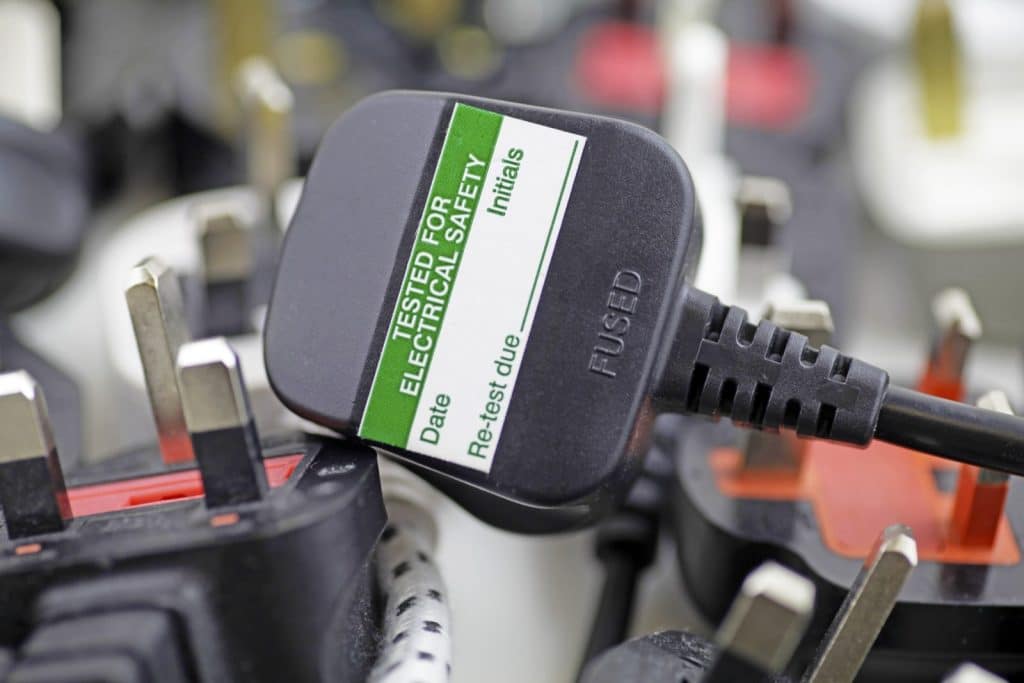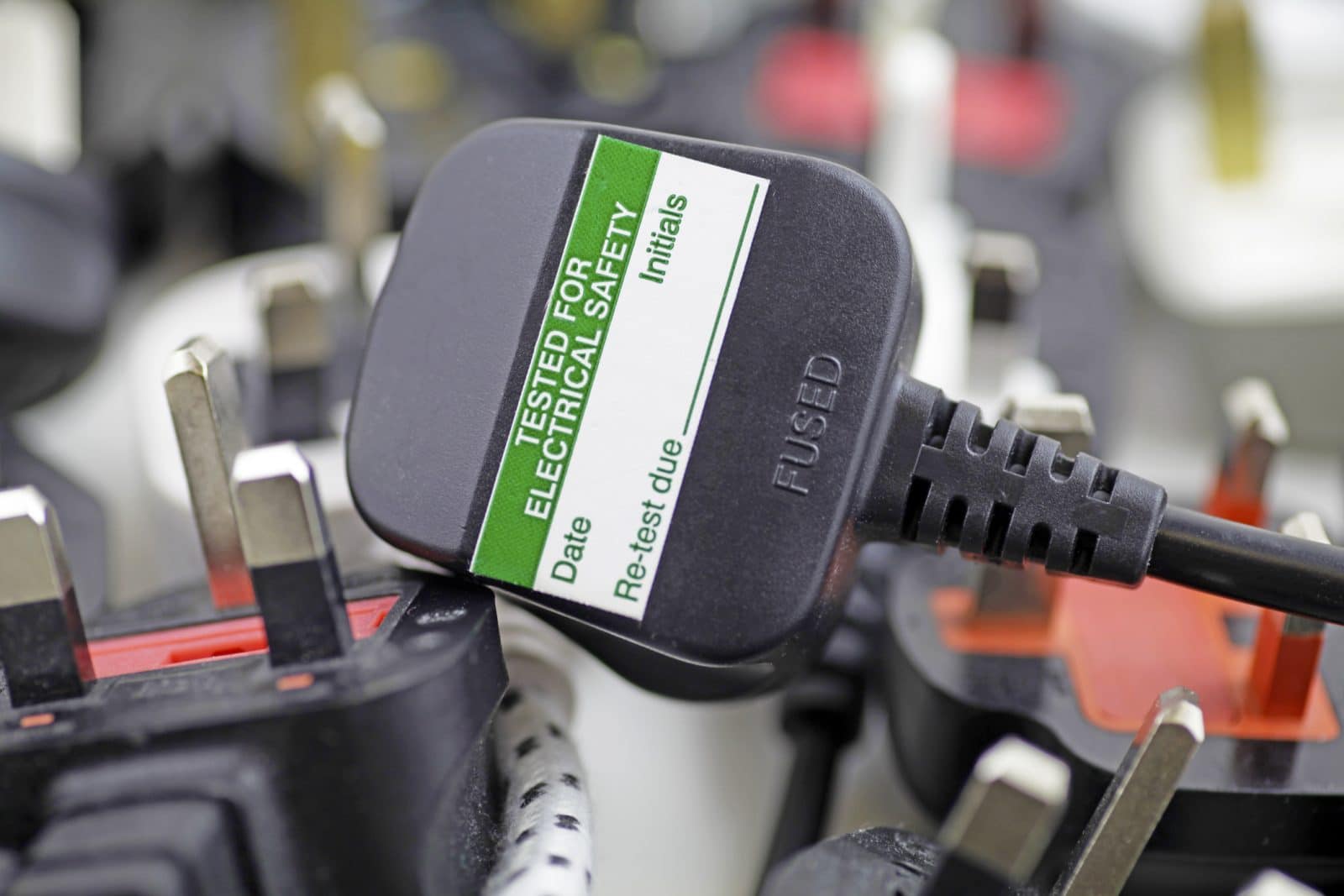 | | | | |
| --- | --- | --- | --- |
| Service | Weekday 8am-5pm | Weekday Evening 5pm-10pm | Weekend 8am-6pm |
| Up to 5 appliances (Prices start at) | £49.95* | £79.95* | £79.95* |
| Up to 10 appliances (Prices start at) | £75.95* | £105.95 | £105.95 |
| Up to 20 appliances (Prices start at) | £99.95 | £129.95 | £129.95 |
| Additional appliance (Prices start at) | £1.50 | £2.50 | £2.50 |
* Only valid in conjunction with an EICR
PAT Testing Prices for large quantities are available, please contact us for a bespoke quotation.
We operate within London and the South East. For rates outside these areas please contact us for a quotation.
All prices are excluding VAT.
Parking and Congestion charges are not included.
Factors that affect PAT Testing Cost
Labour Costs
Hourly rates for experienced, qualified electricians to perform testing

Pay for advanced trade skills, certifications, and credentials

Worth the investment to ensure comprehensive, compliant testing
The biggest contributor to PAT testing costs is labour. An experienced, licensed electrician must carefully conduct electrical safety testing on each appliance to identify any risks or faults. Their hourly rate as a skilled tradesperson directly impacts the pricing of your PAT testing services, though we factor all of this in to your transparent rate.
It is an investment that pays off through more thorough, compliant testing.
Number of Appliances
Pricing usually based on a cost per item rate

Overall cost goes up the more appliances needing testing

Slight economies of scale for large numbers
PAT testing prices are typically based on a cost per appliance rate, meaning the total number of items needing testing determines the overall cost. The more electrical equipment that requires PAT testing at your facility, the higher your total pricing will be.
However, there can be slight economies of scale when testing an exceptionally large number of appliances. Some providers offer small discounts per item for big inventories due to efficiencies in bulk testing processes.
Type of Appliances
More complex items take longer to test properly

Industrial equipment costs more than simple desks lamps, for example

Number of electrical parts factors in too
While standard per unit prices are set, more complex and intricate appliances require extra testing time, which raises costs. Industrial equipment with multiple electrical components, cables, motors, or heating elements will be pricier to test than simple desk fan, for example. The number of electrical parts in an item is a key factor.
Location and Accessibility
Onsite testing costs more than offsite factory testing

But avoids logistics costs of transporting items

Pricing factors in time to access hard-to-reach appliances
Where the PAT testing will take place also influences costs. Testing at the actual premises or site where appliances are located takes more time and transport of equipment. However, it avoids logistics expenses of factory testing offsite. Pricing also accounts for difficulty accessing appliances in tight spaces or at heights.
Additional Services
Appliance tagging, repairs, cleaning add-ons raise pricing

Some companies charge for reporting and certificates

Clarify exactly what is included in quote
Beyond the core PAT testing itself, additional services tack on further costs. This includes appliance tagging, conducting minor repairs, cleaning equipment, and loading/unloading. Some providers also charge administration fees for testing reports and certificates. Be sure to clarify everything that is included when comparing PAT testing quotes.
Industry and Standards
Some sectors have higher testing regulations

Healthcare, construction, hazardous sites demand more rigor

Ensure provider understands your industry specifications
In industries and locations with stricter electrical safety standards, PAT testing requires greater rigor and frequency, increasing prices. Healthcare, construction, and hazardous work sites often have more demanding testing mandates. When choosing a testing company, ensure they understand your particular industry and regional specifications.
Reputable PAT testing companies like Hexo Electrical offer clear, transparent pricing tailored to your needs with no surprises. Contact us today for an obligation-free quote. Our experts help keep your appliances safe and your costs under control.
Factors Affecting PAT Testing for Landlords
As a landlord, you are responsible for ensuring the electrical safety of appliances and systems in your rental properties. Regular PAT testing is a legal obligation, but also protects your tenants and your investments. What should landlords budget for PAT testing?
Number of Properties
The more rental units you own, the higher your total PAT testing costs. However, some savings per property can be achieved through bulk bookings. Discuss bundled pricing options with your tester.
Appliance Inventory
Provide an itemized inventory of all electrical equipment needing testing in each property. The total number of appliances determines costs, so be thorough. Remember to include any appliances left behind by previous tenants.
Property Size and Type
Larger properties and multi-unit complexes require more time and equipment transport. Testing costs are higher than smaller flats or studios. Also factor in accessibility – tall buildings with multiple floors or rooms add pricing variables.
Tenant Cooperation
Gaining tenant cooperation to access properties and appliances helps optimize testing efficiency. Lack of access can lead to return visits and delays which increase costs. Discuss scheduling with your tenants in advance.
PAT Testing Costs for Businesses
Number of Sites and Locations
Large corporations with multiple office and plant locations require extensive testing

More sites means higher overall costs, but bulk discounts may apply

New startups can budget for one-time testing at a single site
Larger companies with numerous office, retail, or manufacturing sites across regions have bigger PAT testing needs, leading to higher total costs. However, economies of scale from bulk bookings can lower per item pricing. In contrast, small or new businesses just getting started can budget for a one-off, affordable testing session at a single business location.
Inventory of Electrical Equipment
Thoroughly count and document all appliances used across the business premises

More equipment equals greater testing costs overall

Update itemized lists annually as assets change
A detailed inventory of all electrical appliances and devices onsite is key for an accurate quote. The greater the number of items requiring PAT testing company-wide, the larger the overall bill will be for the business owner or operator. Provide testers a comprehensive list across all departments and sites, with annual updates as equipment is added, removed, or relocated.
On Premises Testing Logistics
Onsite testing is more expensive but provides operational insights

Timeline needs to accommodate business hours and operations

Offsite factory testing avoids disruption but has transport costs
There is a cost premium for conducting PAT testing on the actual business premises versus offsite due to time and equipment transportation expenses. However, onsite testing avoids production shutdowns and provides techs better understanding of real-world equipment usage. The testing timeline must accommodate staff availability and operational hours.
Industry-Specific Regulations
Some sectors have strict mandated electrical safety standards

Manufacturing, energy, construction may require more frequent testing

Ensure your provider has niche expertise to guarantee compliance
Businesses in highly regulated industries like manufacturing, energy production, and construction face more stringent PAT testing mandates, often requiring more rigorous and repeated appliance testing annually. Choosing a provider experienced in your niche ensures full compliance at competitive pricing.
Insurance Requirements
Many business insurance policies require PAT testing records

Can lead to liability coverage reductions for non-compliance

Some insurers subsidize testing costs or offer lower premiums
Most business insurance policies mandate regular PAT testing reports to prove electrical safety compliance. Lapses can lead to liability coverage reductions in the event of incidents. Some insurers subsidize PAT testing costs or offer discounted premium rates for businesses that test annually.
Let Hexo Electrical tailor a transparent, cost-effective PAT testing plan customized for your business facilities, operations, and compliance needs. Contact us today for a quote.
Booking Process
 We make booking in a PAT test simple. We have completely transparent pricing when it comes to testing your portable appliances, whether at your home, in an office setting or in an industrial setting. 
Whilst not a legal requirement, PAT testing will help you fulfil your legal obligations and so is a worthwhile expense for health and safety and against potential legal problems down the road.
Contact us today to arrange an inspection you can be sure a competent person completes. For larger businesses, you can contact us for a custom quote, and there are also options to align this with your periodic EICR inspection.