EICR Cost
This guide will cover everything you need to know about obtaining an EICR (Electrical Installation Condition Report), including why an EICR is required, the steps involved to obtain one, and what an EICR certificate costs in London.
You will also find answers to other questions about electrical inspection costs such as "how much is a landlord electrical certificate" and "how much should an electrical inspection cost for a 3 bedroom house?"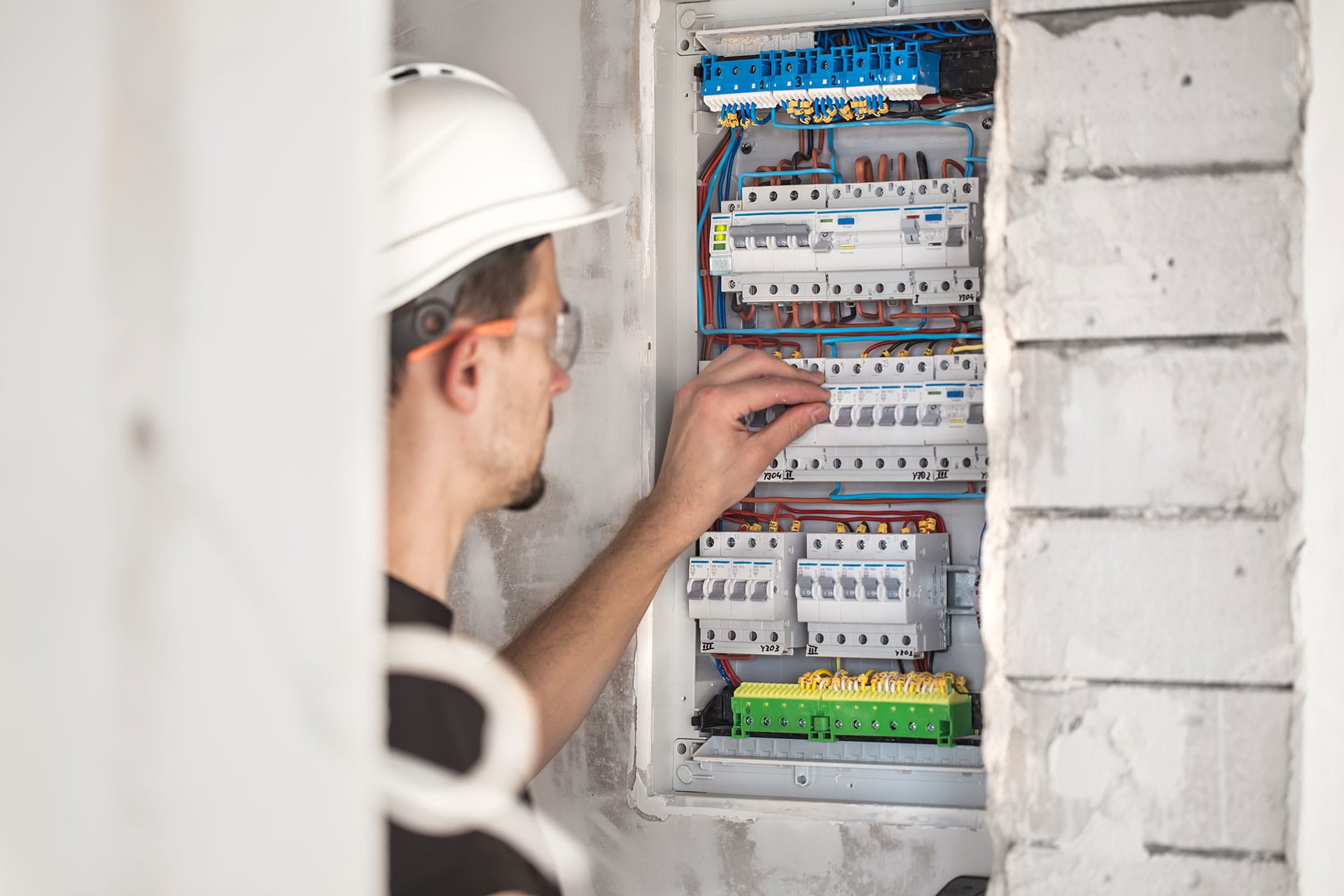 What is an EICR?
An EICR report is a formal certificate that provides details of the safety and overall condition of the fixed electrical fittings and installation within a property.
The report must be completed by an experienced, qualified, and approved electrical inspector, and you'll receive an estimate of the electrical condition report cost before the inspection is carried out.
You can also find out more with our guide on electrical installation condition reports.
What will happen during an electrical inspection?
A registered EICR inspector will visit your property and complete an in-depth inspection of your electrical installations.
The inspector will carry out various inspections including checking the fuse board, testing socket outlets and switches, and looking for damage to accessories.
The inspector will then complete an electronic EICR certificate that shows whether the electrical installation is satisfactory or not, as well as highlighting any defects and recommendations.
Why is an EICR needed?
Landlords in London and the UK are legally required to inspect the safety of electrical installations within their properties and to obtain a Satisfactory landlord EICR every five years.
These rules came into force on 1 June 2020 and mean that an electrical condition report cost is important to pay. 
The cost of EICR reports is also worth the peace of mind that comes with knowing your electrical installations are completely safe, because getting an EICR can be a lifesaver.
What happens if EICR regulations are not followed?
Failing to comply with the electrical safety regulations could invalidate your property insurance and also result in a financial penalty of up to £30,000. 
The EICR price is therefore affordable and necessary.
Government advice on EICRs
Government statistics show that faulty electrical wiring is one of the leading causes of house fires in the UK. 
Unsatisfactory electrical installations can cause serious injuries and death, which is why a Satisfactory EICR is crucial.
You can visit GOV.UK for more guidance on the electrical regulations in the private rented sector and why the EICR cost is worth paying.
How much does an EICR cost?
The electrical installation condition report cost depends on several factors such as the size of your property and the quantity of electrical circuits in the property. Larger properties with more circuits take longer to test and so the EICR price is more expensive.
You can find out more about EICR certificate London prices or check the electrical installation condition report cost for your property by visiting our EICR prices page, where you can also easily make an online booking.
How much does an EICR cost in London?
We provide electrical testing services for London and the South East, and you can view a breakdown of our EICR costs, with a full EICR price list, on our EICR price page.
The EICR certificate cost in London will also vary if you have a larger residential premises or multiple properties that need to be tested. In this case, please contact us for a bespoke quotation and EICR certificate cost.
Safety EICR Certificate Cost Factors
The size of your property will determine the cost of your EICR, as does when you book the appointment for.
Please see the table to the right for a breakdown of all the EICR costs. All prices are excluding VAT.
Feel free to contact us if you have any other questions about the cost of an EICR.
How much does a landlord electrical safety certificate cost?
All landlords in London and England must obtain a Satisfactory EICR at least once every five years to comply with the electrical regulations, so all EICR certificate costs should be taken into consideration before buying properties to let. 
Homeowners can also benefit from obtaining an EICR, as it will help to keep them safe and assist a smooth property sale.
| | | | |
| --- | --- | --- | --- |
| Type | Weekday 8am-5pm | Weekday Evening 5pm-10pm | Weekend 8am-6pm |
| Studio | £110 | £140 | £140 |
| One bedroom property | £120 | £150 | £150 |
| Two bedroom property | £130 | £160 | £160 |
| Three bedroom property | £140 | £170 | £170 |
| Four bedroom property | £160 | £190 | £190 |
| Five bedroom property | £180 | £210 | £210 |
| Six bedroom property | £210 | £240 | £240 |
*All prices are excluding VAT. These EICR report costs are for up to ten circuits in one property. Additional circuits, over ten, will be charged at £10.00 each plus VAT.
How long does an electrical safety check take?
We would usually advise that a full EICR can take between 1-4 hours to complete. This will depend on the size of your property and how many circuits need to be checked.
How often should a check be conducted?
Usually, an EICR will be carried out at least once every five years. If the electrical installations are in poor condition, however, then testing might be needed more frequently.
After your EICR, a label will be placed on your mains board with a date of your next check. As we hold records of all our clients' installations, we will also send you a reminder before the next EICR is due. 
Key takeaways for electrical safety check costs
To ensure that you remain compliant with regulations, and for your own safety, a professional electrical testing company should be hired to complete an electrical safety check.

Electrical safety checks will spot any issues before they potentially cause damage to your property or injure someone.

For landlords, it is compulsory to have an up to date electrical safety certificate. 

The Electrical Installation Condition Report cost will be worth it for homeowners who will benefit from having peace of mind about the safety of their home. Having an EICR will also help them to sell their property more easily.

Your electrical survey cost will be determined by the size of your property, how many circuits require testing, and what time you book it for.
FAQs
Book an EICR today
Our EICR certificate costs start from as little as £110, and you can see how much an EICR costs on our EICR prices page. Alternatively, you can find all of our electrical inspection costs here.
Get in touch with our friendly team if you have any questions about Electrical Installation Condition Report costs or would like an estimated EICR price for your property.