If you're a business owner, a landlord, or a homeowner, then you'll need to educate yourself on the ins and outs of Electrical Installation Condition Reports (EICR).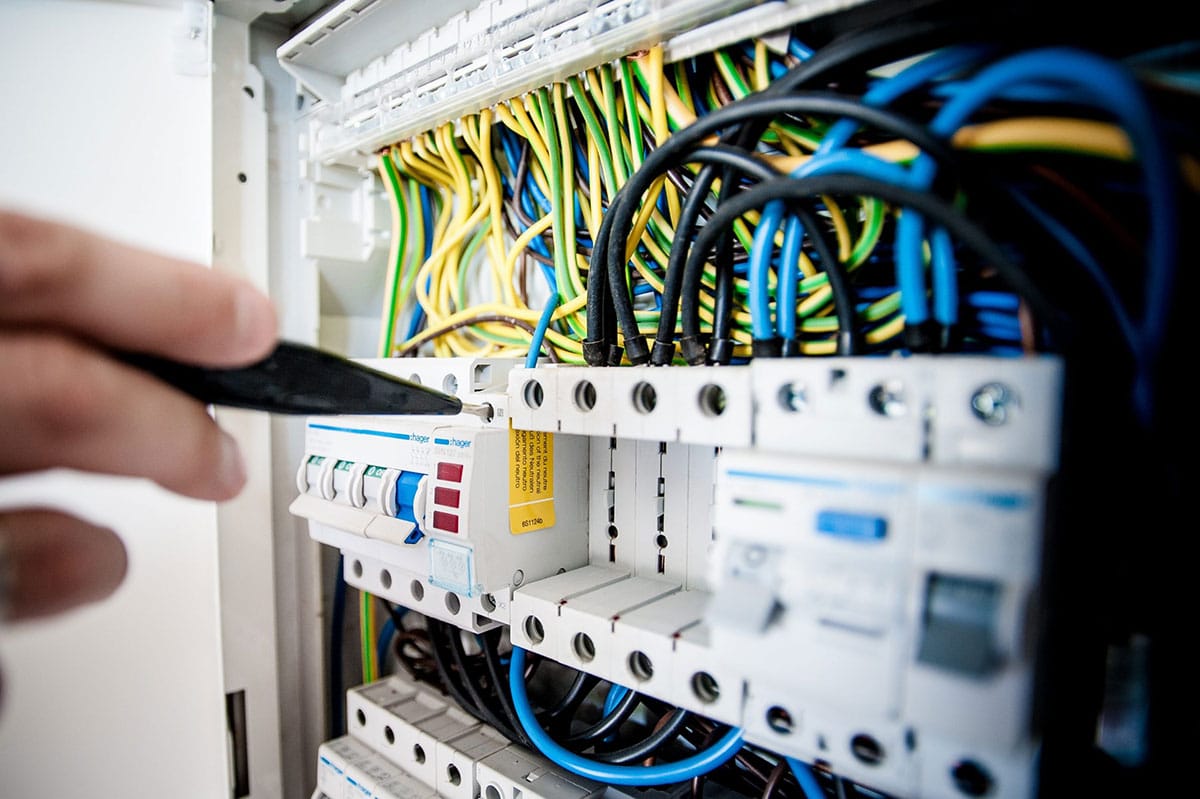 In this EICR guide, we'll delve into what Electrical Installation Condition Reports are, why they're important, how often you need to have one carried out, and how the inspection is actually done.
What is an Electrical Installation Condition Report?
So, what is an Electrical Installation Condition Report? Well, an EICR certificate provides an in-depth breakdown of the electrical systems in a home or business premises.
An experienced electrical inspector will visit your property and carry out a series of checks and tests to identify any damage or defects that could pose a safety risk, and you'll receive the electrical installation report upon completion of these checks.
You'll need an EICR by law for all domestic rental properties and business premises, and an EICR is recommended for owner occupied domestic properties.
What is the Aim of an Electrical Installation Condition Report?
There are several key aims of an Electrical Installation Condition Report, but the main objective is to highlight whether the electrical installation in a building is safe and compliant with BS 7671.
Also known as the IET Wiring Regulations, this is the national standard for electrical installations.
The benefits of having an Electrical Installation Condition Report
An EICR will highlight any wear and tear with the electrical installation that might cause problems down the line. This includes identifying any defects that might cause electric shocks or even a fire.
Finally, an EICR will provide an important record of your electrical inspections, this is important to keep from both a health and safety and insurance point of view.
Why are Electrical Installation Condition Reports Important?
There are plenty of reasons why Electrical Installation Condition Reports are important. Your EICR will highlight any electrical problems, before they have a chance to cause damage or injury.
EICR reports cover everything from distribution boards to light fixtures and will ensure your property is electrically safe to use.
Not only will organising a regular EICR keep your tenants or staff safe, but it will also ensure the building you own isn't at risk of serious electrical damage.
Who Needs an Electrical Installation Condition Report?
Whether you're a landlord or a café owner, you'll need to arrange a regular electrical condition report. There are two key types of EICR: Domestic EICR certificates and Commercial EICR certificates.
Electrical Installation Condition Report for Domestic Properties
Domestic Electrical Installation Condition Reports (EICR) are designed for landlords and homeowners. As of 1st June 2020, Government regulations make it mandatory for landlords within the private rented sector to have their electrical installations tested every five years.
For older electrical installations, more frequent testing is recommended.
Electrical Installation Condition Reports for Homeowners
It's also advisable for homeowners to arrange EICRs, especially if you're looking to buy a new home. Builders, developers, property managers, housing associations and councils should also not overlook this highly important safety check.
Electrical Installation Condition Report for Commercial Properties
If you own a business, it's also important to have an up-to-date Commercial EICR. This ensures that you stay compliant with regulations, and it keeps your employees and customers safe.
What Happens During an Electrical Installation Condition Report?
During your Electrical Installation Condition Report, our inspector will check your fuse boards or consumer unit, as well as the fixed wiring and accessories in the property.
During the inspection, any defects will be assigned an observation code. There are four codes that range in severity and categorise any defects that the inspector has found. These codes are as follows:
Code C1

means danger is present and there's an immediate threat to safety.

Immediate

action is mandatory.

Code C2

means there's a potentially dangerous defect with your system. Urgent

remedial works

are required.

Code C3

is defined as 'Improvement Recommended'.

This means an issue has been

identified that could do with improvement.

Code F1

means that our inspector

has found something that needs to be looked at in more depth.
How old is my electrical installation?
An electrical installation report will be able to make a judgement on the age of your electrical installations. However, as electrical installations can evolve and be modified over time, they can consist of components of various ages.
Because electrical components can deteriorate with age, an electrical installation report is therefore crucial to establishing how safe they are.
Where can I book my electrical installation condition report?
At Hexo Electrical Testing, we suggest you have an EICR electrical inspection carried out at least every five years. We're experts in the field and our specialist inspectors and engineers are trained to provide comprehensive testing for both business owners and landlords.
Electrical installation condition report costs
So, how much does an EICR certificate cost? Well, the cost of an EICR is generally based on the size of the property, but for commercial buildings, the price will be based around the number of circuits inside it.
Visit our Prices page for a full breakdown of EICR costs, or contact us to get a bespoke quote. If you have more questions after reading this EICR guide, get in touch by emailing info@hexoelectricaltesting.co.uk, or calling 0207 315 4151. You can also make a booking online.