If you're looking for Fixed Wire Testing in London, then look no further. Hexo Electrical Testing is one of the UK's leading fixed wire testing companies in London and the South East, so your home or business is in safe hands with us.
What is Fixed Wire Testing?
Fixed Wire Testing is the term used for the examination of fixed electrical installations. Faulty electrics are one of the leading causes of fires within both commercial and residential buildings.
For this reason, it's vitally important to maintain your electrical systems and ensure that regular Fixed Wire Tests are carried out. Fixed Wire Testing has many names, including hard wire testing and fixed electrical testing.
The general term for all of these things is EICR, which stands for Electrical Installation Condition Report. During a Fixed Wire Test we will look at all of the electrical systems within a building.
What will Fixed Wire Testing find?
The test will uncover any issues and remedial works that need to be carried out. We will take a look at the following areas:
Mains panels
Distribution boards
Lighting circuits
Wiring in walls, ceilings and floors
Sockets and outlets
Any fixed wiring not mentioned above
Fixed Wire Testing London Legal Obligations
There are certain legal obligations around Fixed Wire Testing London and they depend on the type of property you own or lease. For example, landlords must follow strict new government guidelines to ensure the safety of their tenants. Business owners have other duties.
However, regardless of your situation, electrical services should never be overlooked. We provide hard wire testing and Fixed Wire Testing in London and across the South East.
What Properties Can Have Fixed Wire Testing?
We work with all types of properties, from offices to warehouses, pharmacies, fitness centres and hotels. We also work with landlords, so if you rent out accommodation, you will need to arrange a Fixed Wiring Test and a number of other landlord certificates.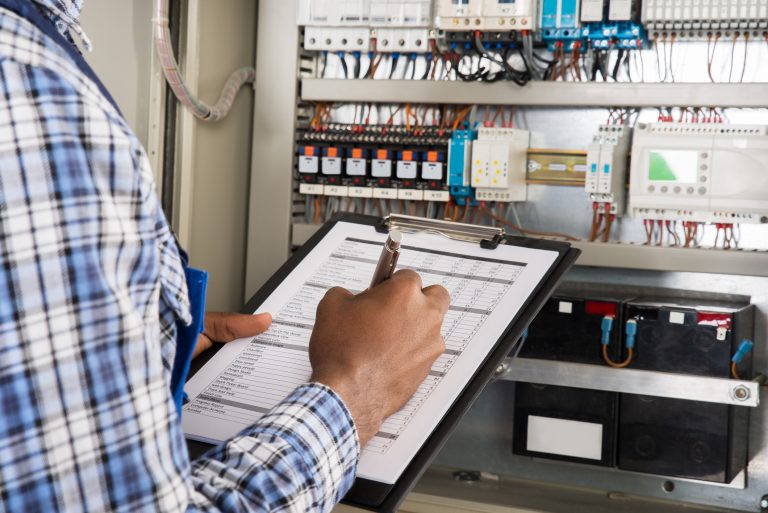 How is Hard Wire Testing Carried Out?
If you hire Hexo Electrical Testing, your hard wire testing will only ever be conducted by a fully trained and qualified engineer.
One of our technicians will visit your property, at a time that suits you and your business or tenants, to carry out an electrical wiring inspection. We always aim to cause minimum disruption with the work we carry out. The test will involve the following:
Visual inspections
Visual inspections are carried out in conjunction with past tests and any relevant reports. We will take a look at the labelling of the circuits in situ and if needed we will trace your circuits back, to ascertain their exact location.
Fixed wire testing
After the visual checks have been carried out, we will move onto a physical examination of the circuits. This will be conducted using specialist tools and electronic meters. During the test, all circuits will need to be disconnected briefly.
Hard Wire Testing Results
Your hard wire testing results will depend on the age and state of your property. However, during the fixed wire test we will alert you to any existing issues, as well as anything that could become a problem in the future.
We will also suggest a plan for any necessary remedial works after the fixed wiring inspection. After the full hard wire test has taken place, we will draft an Electrical Installation Condition Report (EICR), which you will need to keep a record of for future inspections.
The EICR will detail the status of the systems in your property and what works need to be carried out in order to render the system compliant.
How Often Should Fixed Wire Testing be Carried Out?
So, how often should Fixed Wire Testing be carried out? Well, the simple answer is: at regular intervals. There are certain guidelines around hard wire testing that must be followed.
For example, 5 year electrical testing fixed wire tests have now become mandatory for housing associations and landlords in the private rental sector.
These 5 year electrical testing fixed wire test regulations came into force on 1st June 2020 and make it mandatory for landlords to have their electrical installations tested every five years. For older buildings, more frequent inspections are advised.
If you're still unsure about fixed wire electrical testing frequency then get in touch. We can advise you on all areas of electrical testing and compliance, and provide you with a bespoke inspection plan.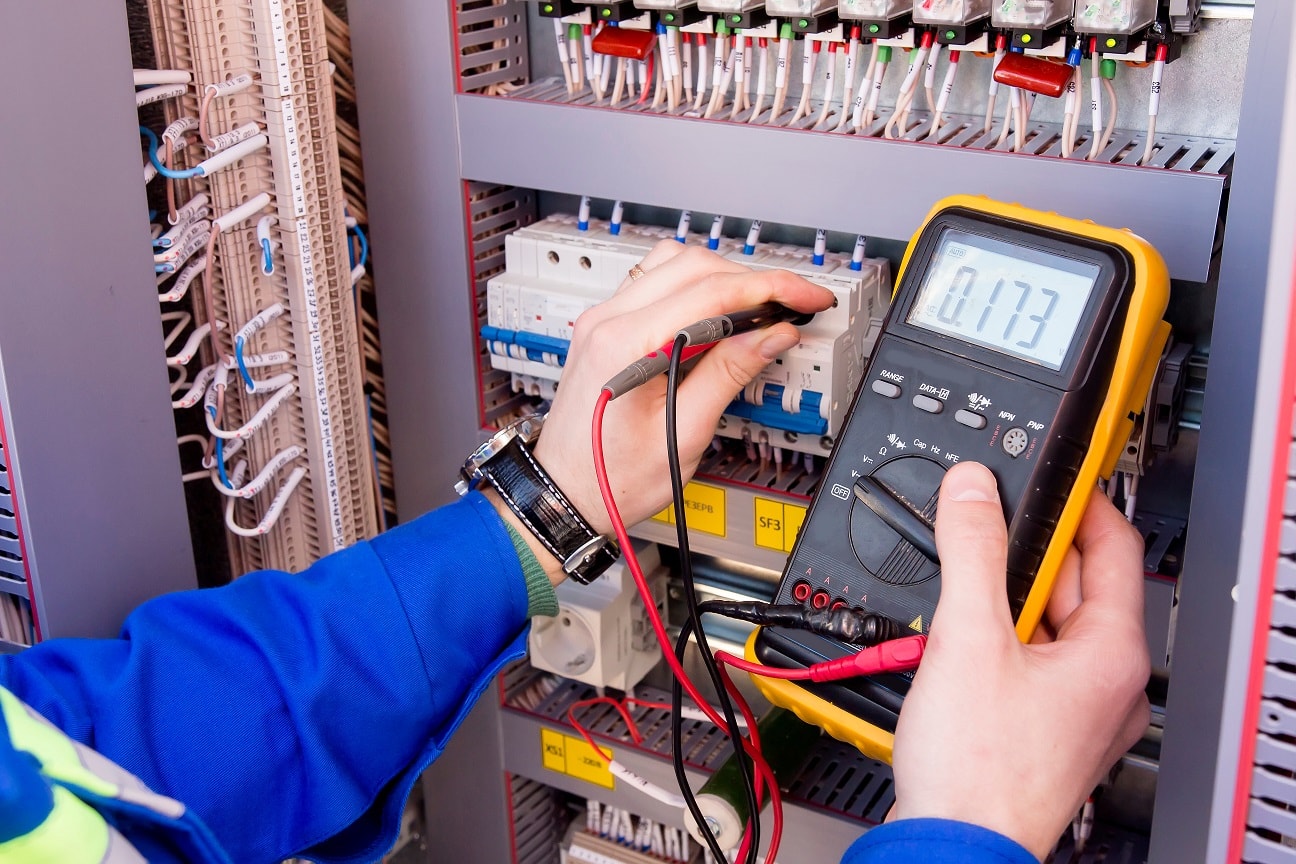 Remedial Works for Fixed Wire Testing in London
At Hexo, we offer remedial works for Fixed Wire Testing in London, so should any problems be found during our visit, we will outline a defect repair plan, to get your business compliant again.
After the repair works have been carried out, we will test your entire system again. This will ensure the maintenance has been completed successfully. Typical remedial works for fixed wire testing in London might include:
Replacement of circuits or distribution boards
Circuit repairs
Light fitting replacements
Socket and switch replacements
Damaged cable repairs
RCD installations
Earthing and bonding upgrades or installations
Circuit breakers and RCBOs
Protection around enclosures
Loose and damaged accessories
Once your system has been brought back up to standard, we will issue you with an Electrical Installation Certificate (EIC), which is also known as a Minor Works Certificate (MW), along with a satisfactory Electrical Installation Condition Report (EICR). These documents are proof that your system is compliant with current UK standards.
Other Electrical Testing Services in London
At Hexo Electrical Testing, we offer a range of other electrical testing services in London and the South East. We can create a bespoke, client-led plan to suit your needs. Our services, surveys and schematics might include:
Labelling and identification of circuit accessories (switches, sockets, isolators etc.)
Heat surveys
Identification and labelling of distribution boards
Distribution layout schematic
Labelling and identification of sub-main and main cables
Earthing layout schematic
To help limit disruption to your staff, customers or tenants, we can complete your inspection at a time that suits you. This includes weekend and evening appointments.
Specialists in Fixed Wire Testing in London
We are specialists in fixed wire testing in Londonand across the UK. We offer a range of EICR services and can arrange any remedial works in a timely manner. We have:
Experienced electrical engineers
Full public liability insurance protections, DBS checks and Health and Safety compliance
Complete electrical compliance
Fast electronic certification turn-around times
Fixed prices and  large project discounts
At Hexo, we're a one-stop-shop offering all electrical services and even out-of-hours appointments. We use cutting-edge equipment, too, so you can rest assured that any fixed electrical testing will be carried out to the highest possible standards.
How Much Does London Fixed Wire Testing Cost?
So, how much does fixed wire testing cost? We are transparent about our Fixed Wire Electrical Testing prices, which are based on the size of the property and the number of circuits within it.
Visit our Prices page for a full breakdown of fixed wire test costs. For larger projects, or bespoke requirements, contact us for a bespoke quotation.
Ensured COVID-19 protocols
As one of the leading fixed wire testing companies in London and across the South East, we're here to support you and make the process of fixed wire electrical testing as smooth as possible. We can advise on electrical testing and compliance, as well as provide you with a detailed plan for remedial works.
Every service that we offer is performed with care and attention, and in compliance with COVID-19 protocols. We do our best to make sure that we bring peace of mind and ease of operation to your business.
All necessary precautions are taken and practised by our staff. Prices for our Fixed Wire Testing London can be found here.
Book Fixed Wire Testing London
To find out more about residential or commercial fixed wire testing, as well as any of our other services, please get in touch with us by emailing info@hexoelectricaltesting.co.uk, or calling 0207 315 4151.