Carrying out essential Fixed Wire Tеѕting is a legal obligation for businesses. A key part оf building mаintеnаnсе, Fixed Wire Testing involves an electrical inspector undertaking a thorough inspection and test оf your property's electrical system and verifying it against BS:7671 – The Requirements for Electrical Installations.
What is fixed wire testing?
The modern term for Fixed Wire Testing is a Commercial EICR and it can also be called a Periodic Inspection Report. An EICR involves inspecting and testing all electrical installations and circuits in your premises.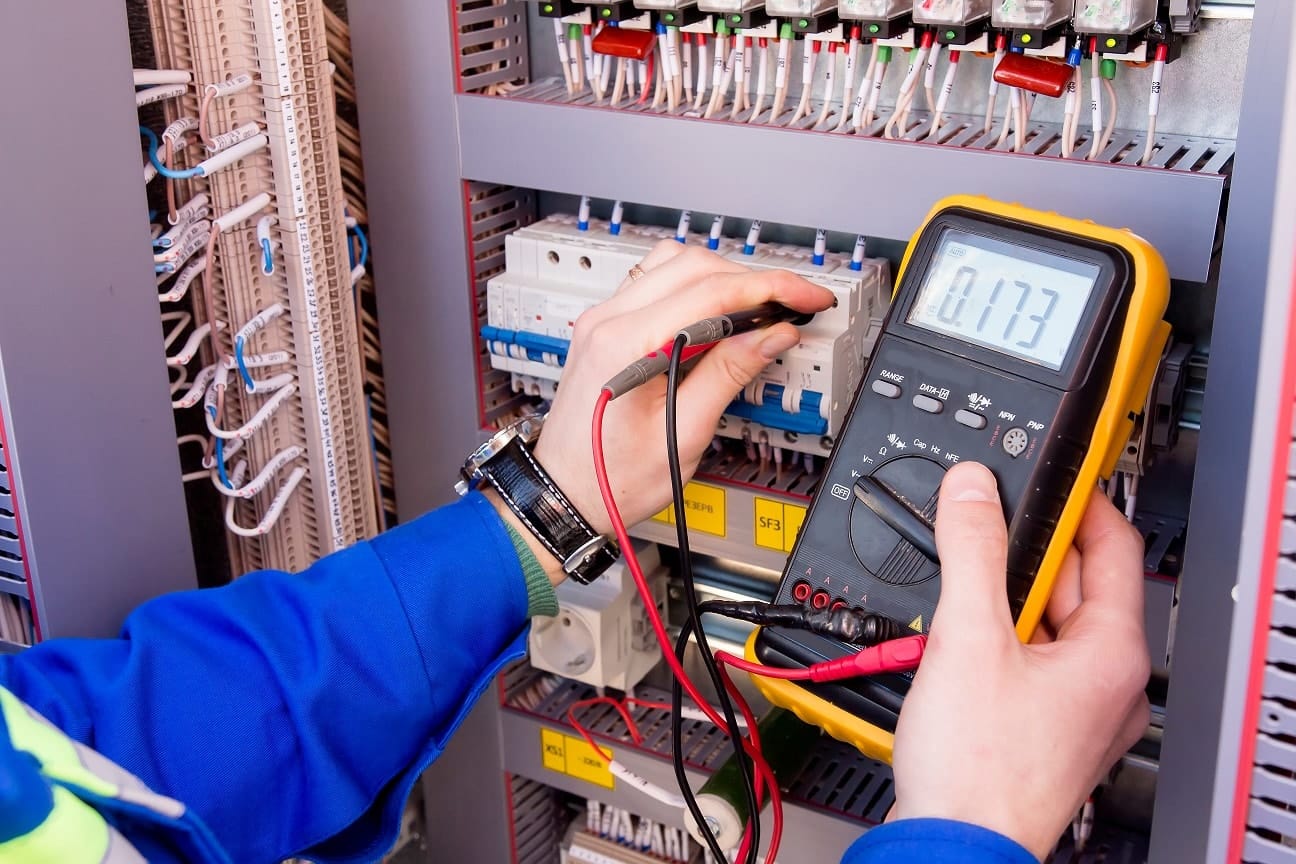 The importance of Fixed Wire Testing
Electrical installations can deteriorate over time, so Fixed Wire Testing is the formal procedure for maintaining an electrical installation.
It's carried out regularly and any defects that are found should be rectified without delay to ensure a safe working environment.
Fixed Wire Testing frequency for low risk premises
So, how often should it be carried out? Well, lower risk commercial premises should be tested every five years, such as:
Hospitality businesses, such as hotels, bars, and restaurants

Educational institutes, like schools and universities

Offices and retail units

Student halls of residence and HMOs (houses of multiple occupancy)

Laboratories

Community spaces, such as churches and youth centres
Fixed Wire Testing frequency for high risk premises
However, buildings and sites that are deemed to have a higher electrical risk due to their business activity should be tested more regularly.
For example, the following premises are legally obliged to carry out Fixed Wire Testing every three years:
Spa hotels and leisure centres

Caravans and mobile homes

Industrial units, such as warehouses and factories

Theatres and places of entertainment

Garages and vehicle repair shops

Garden centres, farms, and other agricultural and horticultural venues
Premises that require annual Fixed Wire Testing
In addition, the following types of premises must have Fixed Wire Testing completed once a year:
Medical locations within clinics and hospitals

Swimming pools

Caravan parks

Cinemas

Petrol stations

Laundrettes

Fisheries
Is fixed wire testing known by any other terms?
Fixed wire testing is sometimes known by other terms, including:
What does fixed wire testing involve?
All fixed electrical installations in a building are checked during the fixed wire testing, to ensure that they pass regulations and are safe to use.
Power sockets, lights, distribution boards, main panels, and air conditioning are amongst the installations that will be tested, but any portable electrical appliances will instead be checked during a separate PAT test.
See our services page for more information on fixed wire testing. 
Will Fixed Wire Testing disrupt your business?
At Hexo Electrical Testing, we make sure to work with you so that the fixed wire testing goes as smoothly as possible to minimise disruptions to your business.
We can also provide detailed plans for electrical remedial works after the testing, so that any issues can be remedied promptly.
Who can carry out a fixed wire test?
You should always use an approved contractor to carry out any electrical testing. With Hexo Electrical Testing, all of our inspectors and engineers are NAPIT approved so you can be sure that any fixed wire testing will be carried out safely and professionally.
How to arrange Fixed Wire Testing
If you've recently acquired a new building, you should get the electrics tested before moving in – this will limit any disruptions down the line and make sure it's safe for your employees.
This is where we come in. At Hexo Electrical Testing, we can carry out your fixed wire testing, fix any issues, and remind you when your next visit is due.
To find out more about Fixed Wire Testing please see our dedicated page. Please feel free to request a quote or contact us for more information.