PAT testing is the abbreviation for Portable Appliance Testing, and it's the process for checking your electrical appliances are safe to use.
What will PAT testing discover?
Some electrical defects can't be seen, so thorough testing is needed to make sure there are no hidden issues. Electrical faults that go ignored could lead to injury, or even fire.
Here, we break down everything you need to know about portable appliance testing. From what's involved, to how you can get any problems fixed quickly and professionally.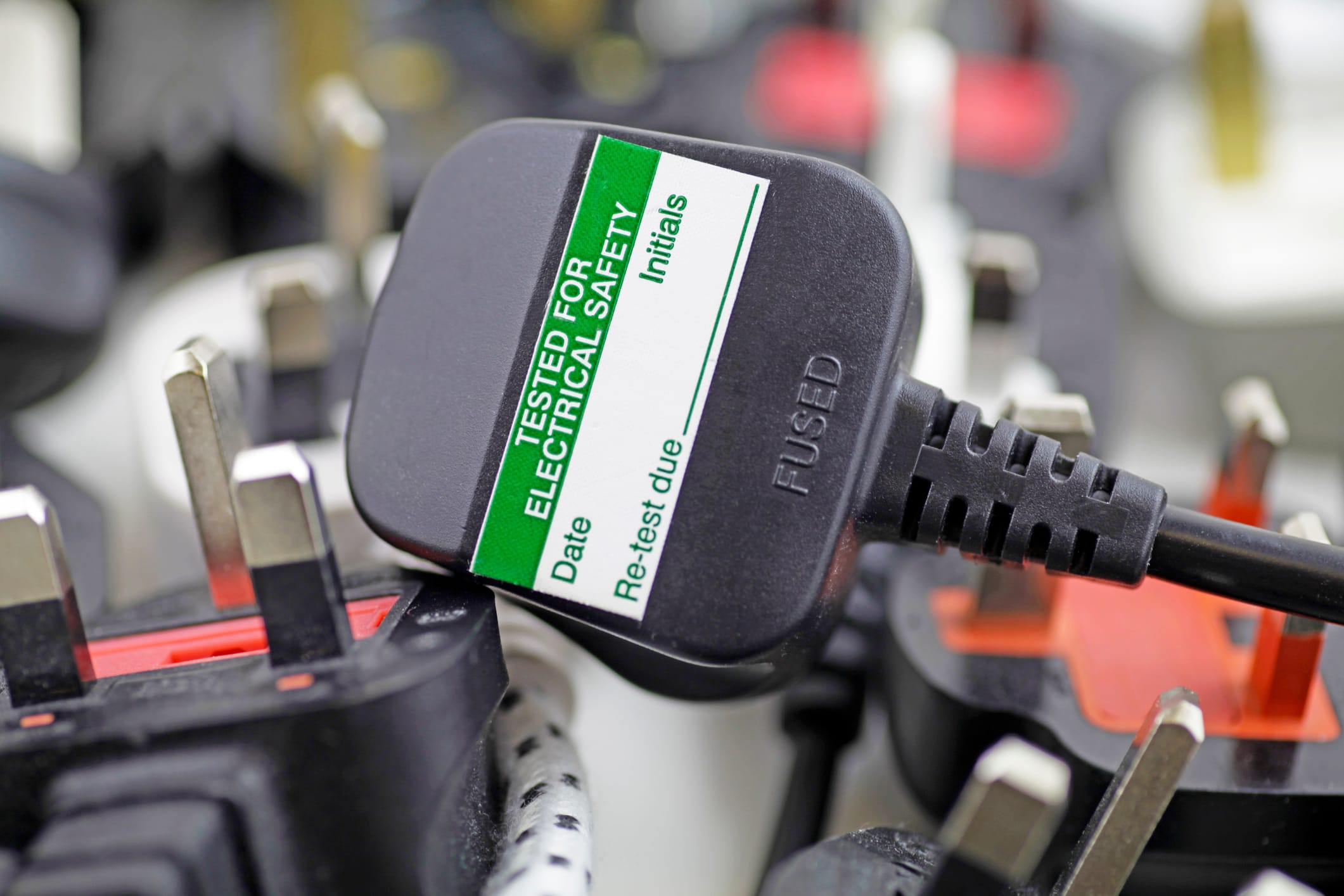 What happens during a PAT Test?
During a Hexo PAT test, our PAT engineer will undertake a visual inspection of all the electrical appliances in your home or business and check for any signs of deterioration or damage, such as exposed wires or damaged plug tops.
The engineer will also test all of the appliances using a PAT Tester.
Once the test is complete, the engineer will decide whether the item has passed or failed and prepare a PAT Register which outlines the details of all your appliances.
What happens if appliances fail the PAT test?
Any appliances that fail the test will need to be replaced or repaired. We will provide you with a quote for any repairs that we can undertake to help you keep your home or business safe.
Why is PAT testing necessary?
Whilst there is no legal requirement to undertake PAT testing, landlords and employers must provide their tenants and staff with safe electrical equipment.
Failure to do so can lead to injury, property damage, fines, and insurance issues.
PAT testing regulations
The law (Electricity at Work Regulations 1989) requires employers to ensure all electrical equipment within their business premises is safe and well maintained.
This makes PAT testing a critical part of commercial health and safety.
The electrical items in your office, warehouse or shop should be tested by a professional regularly. Frequencies for PAT testing can be found here. With electrical safety, it is always better to be safe than sorry.
What items need to be tested?
PAT testing is needed for all portable appliances that have a standard 13amp plug.
For landlords and homeowners, everything from your kettle to your television will be checked. For business owners, we will test your PCs, printers, fridges, and vending machine and more.
Fixed Appliance Testing is required for stationary appliances that connect to the mains by the means of an isolator or a switch.
Why choose Hexo Electrical Testing for PAT testing?
When undertaking PAT Testing, it's essential that you work with a reputable and experienced company.
At Hexo Electrical Testing, we only employ the most competent PAT engineers. Every one of our engineers is fully qualified and has the right PAT testing experience.
Our accreditations
Importantly, we're also dedicated to quality. We are members of numerous Government-backed schemes and industry accreditation programmes.
This includes the likes of TrustMark and NAPIT. These names prove that we are a competent and experienced company that puts safety and professionalism first.
To find out more, check out our full PAT testing services guide. You can also get in touch by emailing us at info@hexoelectricaltesting.co.uk, or calling 0207 315 4151.