EICR Overview
EICR (Elесtriсаl Installation Cоnditiоn Report) is an inspection and testing process that is undertaken by an approved electrical inspection company, whose purpose is to assess the safety and condition of a fixed electrical installation. Most people are aware that electricity can be dangerous and so do pay due care and attention to the condition of their аррliаnсеѕ, ѕосkеtѕ, and switches. However, less thought is given to the condition of the wiring and fuse box or other less obvious parts of the electrical installation.
The Hexo EICR process checks all aspects of the electrical installation by way of a visual inspection and dead and live electrical testing. We check the quality and condition of all parts of the electrical installation including concealed cables using our electrical test equipment. Once we have completed the visit we prepare and finalise the EICR report and advise you of any defects that have been observed. We have a specialist remedial works department and we will provide you with a quotation for any repairs that are needed to make your installation safe.
Do I need а EICR (Elесtriсаl Installation Condition Rероrt)?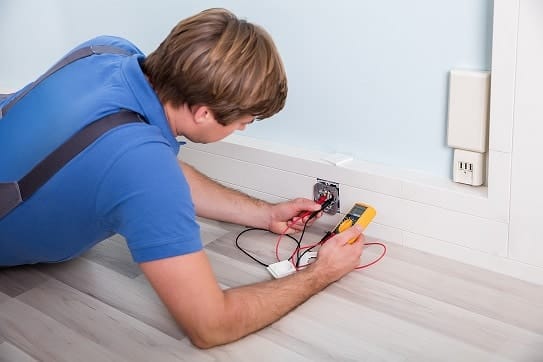 Whether you legally need an EICR or not depends upon your role and property type, but regardless of whether you are legally required to have an EICR or not, it is always recommended as it is important for keeping you and your property safe.
 If you are a landlord, then since 2020 you are legally required to obtain a Satisfactory EICR every 5 years for each of your rental properties. Upon change of tenancy within the 5-year period a landlord's visual inspection is required. Failure to comply with the EICR laws could lead to fines of up to £30,000. 
Businesses are required to comply with the Electricity at Work Regulations 1989, which are the legal framework for the use of electricity within the workplace, and cover everything from portable appliances to fixed wiring. It is critical to maintain your business's electrical installation so that you comply with the Electricity at Work Regulations 1989 and provide a safe working environment for your employees and visitors. The only way to ensure your business is compliant is by engaging an electrical testing company to carry out a regular EICR.
For owner occupied homes it's not a legal requirement to have an EICR but it is strongly recommended as it minimises the risk of an electrical fire or electrocution.
Insurance companies usually require a Satisfactory EICR as a requirement of providing building insurance, so even if you are not legally required to have an EICR you may find that you are financially obligated to have one.
What if my EICR fails?
It is quite common for the outcome of an EICR to be the Unsatisfactory status which means a Fail unless your electrical installation was recently installed and has no damage. This is because over time the electrical regulations, BS7671, are updated to account for new safety requirements from the IET (Institute of Electrical Engineers). It is not necessary to be fully compliant with the latest regulations to have a Satisfactory or Passed EICR, but your installation must not have any C1/C2/FI defects. Any number of these defects make the certificate unsatisfactory and remedial work will need to be undertaken to rectify these defects. At Hexo Electrical Testing we offer a remedial work service so rest assured that we can provide you with the complete package.
Find out more about our Domestic and Commercial EICR services and it's easy to request a quote or make a booking.